2019 Lightfair was a terrific success for POLE-LED
Hundreds of attendees stopped in our booth and were engaged by the unique design and simplicity of the #1 Flag Pole Lighting Fixture on the Market. With now over 1000 installed in North America, installed at Military sites, Fire Departments, City Halls, Schools, and Corporate Sites – it has slowly
become the only product that makes sense when illuminating flags.
The fixture offers 360 degrees of flawless illumination, with it's mid-pole mount position, the lighting is no longer prone to vandalism or being struck by mowers or plows, like conventional ground mounted lighting.
Specifiers gave very positive feedback and with three versions of the product, The Basic (24w), The Extended (38w) and the New O2 series (90w) all delivering 100 lumens per watt – it makes it the easy choice, for flag lighting specification.
Many attendees were also equally impressed by the 2 week lead time for order availability, in Silver, Black or White housings.
Pole-LED was also able to attract a few new Agents; and re-engage with their current network. An exciting new incentive will be put in place for July 1st for Agents, to possibly earn a trip to the factory in Holland, in 2020! Details coming soon.
For more Pole-LED information, visit the website, Facebook page, or come see us in 2020 at Booth # 3094 in Las Vegas!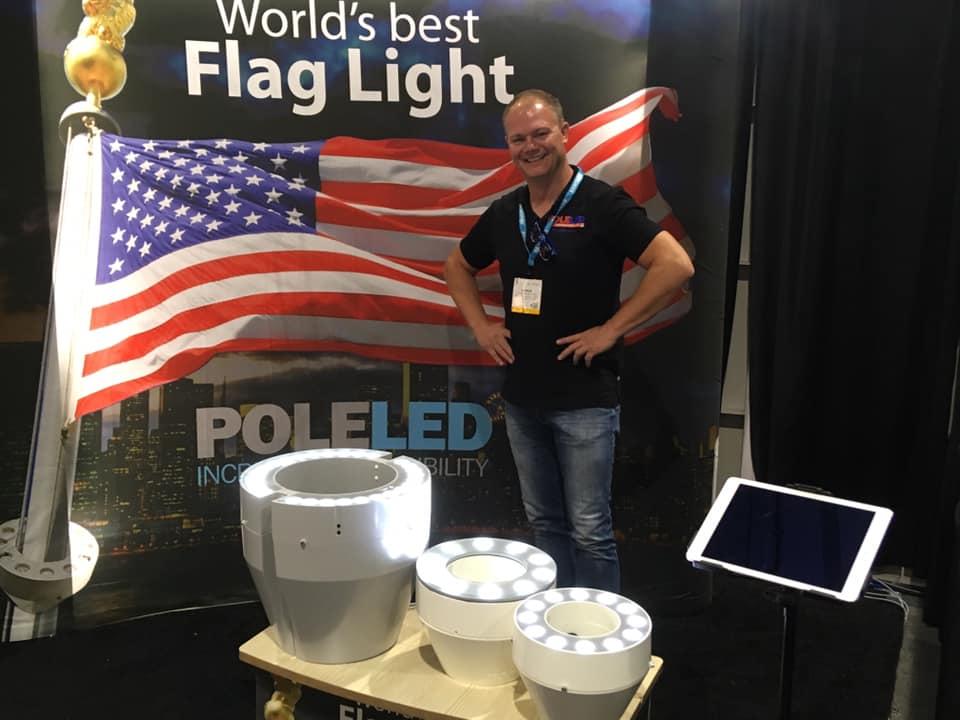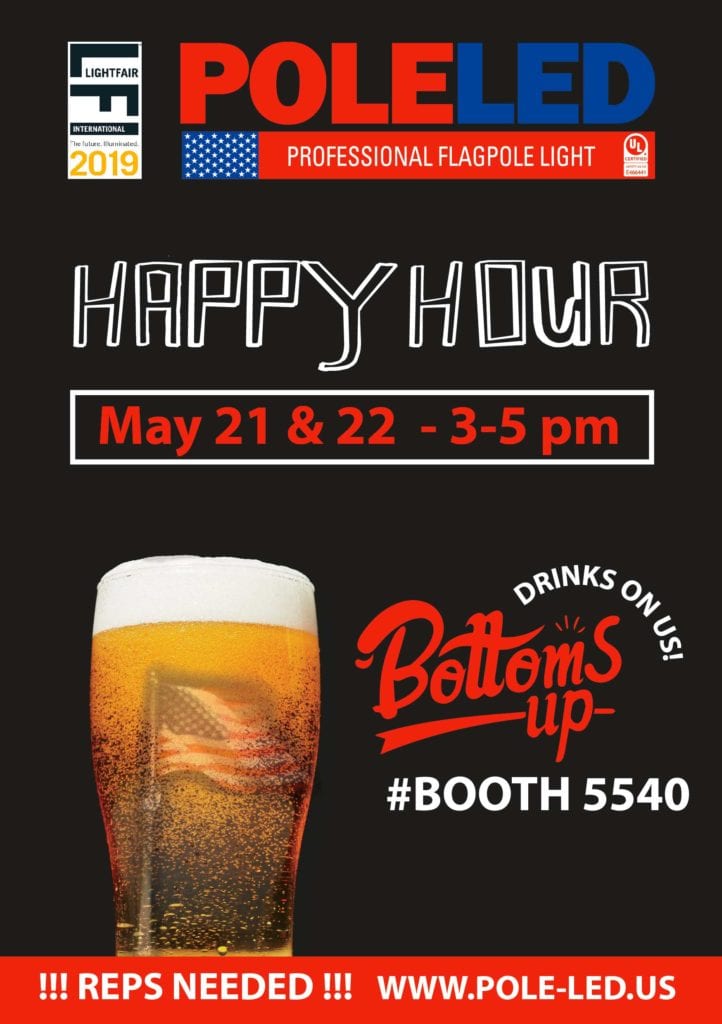 Previous
Next